Our practice accepts insurance from the following companies.

Delta Dental
Delta Dental Plans Association is a not-for-profit organization with some for-profit affiliates as member companies. Through its 39 independent member companies, it offers national dental coverage to our Chesapeake dental patients - administering programs and reporting systems that provide employees and individuals with quality, cost-effective dental benefits and superior customer service.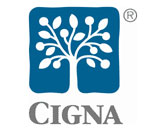 CIGNA
CIGNA offers a variety of dental plans and dental insurance to our patients, including CIGNA Dental Care (DHMO), CIGNA Dental PPO or CIGNA Traditional.

Aetna
Aetna is a national leader of health and related benefits offering dental insurance to our patients, as well as health insurance, pharmacy, and life insurance products for individuals, medicare insurance and disability.

Anthem Blue Cross
Anthem Blue Cross offers dental coverage for individuals and families in California, including a PPO plan, and HMO plan and an international emergency dental program.

HumanaDental
HumanaDental is one of the nation's 10 largest dental insurance carriers offering a dentist network with more than 130,000 dentist locations. Members and their families benefit from negotiated discounts by choosing dentists in its network.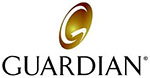 Guardian
With a long history of providing dental benefits, Guardian gives eligible employees choice, empowering them to make the right decisions to improve their oral and overall health.

MetLife
MetLife offers our patients a range of competitively priced dental insurance benefits plans for companies of all sizes.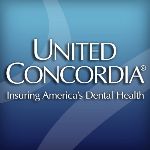 United Concordia
We protect more than just your smile. See why our award-winning service, thoughtfully-designed plans and large, nationwide dentist network offer unmatched value to you and your family.
Sleep apnea treatment options
At David B. Graham, D.D.S we offer a range of treatment options for sleep apnea. If snoring or obstructed breathing is a problem, call Dr. Graham today to learn how we can help you breathe easier.
Left untreated, sleep apnea can cause serious health problems, so contact us now to schedule an examination.
Get a Free Smile Analysis
Dr. David Graham at his Chesapeake dentistry practice is pleased to offer you a free smile analysis if you are 18 years old or older. Our friendly and professional team will make you feel comfortable and welcome.
We'll answer your questions and assess your dental needs to achieve long term oral health. Our goal is to make your visit enjoyable, and to give you the smile you deserve.
We work with Delta Dental® insurance
David Graham, D.D.S., in the Chesapeake area accepts Delta Dental® insurance. Our experienced team at David B. Graham, D.D.S will file your insurance claim for you.
We want your dental treatment to be affordable for you. We're committed to helping you maintain your life-long oral health.
Natural-looking dental bridges
Dr. David Graham can improve the entire health of your mouth with a non-removable bridge. That will keep your surrounding teeth in position and help maintain the structure of your face and jaw.
Come visit David B. Graham, D.D.S in the Chesapeake, VA area. See what we can do to improve your appearance and oral health!
Emergencies welcome
David B. Graham, D.D.S welcomes emergency appointments. We know that dental emergencies can occur at any time. Our 24-hour voice mail alerts Chesapeake area dentist Dr. David Graham to your need. We are here to help you at any time.