Our practice accepts insurance from the following companies.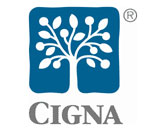 CIGNA
CIGNA offers a variety of dental plans and dental insurance to our Oakland area patients, including CIGNA Dental PPO and CIGNA Traditional.

Delta Dental
Delta Dental Plans Association is a not-for-profit organization with some for-profit affiliates as member companies. Through its 39 independent member companies, it offers national dental coverage to our Oakland dental patients - administering programs and reporting systems that provide employees and individuals with quality, cost-effective dental benefits and superior customer service.

MetLife
MetLife offers our Oakland area patients a range of competitively priced dental insurance benefits plans for companies of all sizes.
Experienced root canal care
Experienced Oakland area root canal dentist Kenneth Childers, D.D.S. will provide you with excellent care. We'll make sure that you're comfortable during and after your procedure.
Our highly trained team will answer any questions you have. Our goal is to provide you with quality, pain-free treatment for your long term dental health.
All major credit cards accepted
At Montclair Dental Care, most major credit cards are accepted, including Visa, MasterCard, and Discover Card. If your're looking for affordable Oakland area dentistry, contact our office today.
Natural-looking partial dentures
Montclair Dental Care offers natural-looking partial dentures. Oakland area dentures dentist Dr. Kenneth Childers uses the latest technology to produce materials custom-blended to your skin, hair and eye color. You'll look like you were born with perfect teeth.
Dentures that look great and last
If you're looking for dentures that look great and last, look no further than Montclair Dental Care located in the Oakland, CA area. Kenneth Childers, D.D.S. will assess your needs and fit you with durable, comfortable, natural-looking dentures - at a price you can afford.
Experienced TMJ/TMD dentistry
Trusted Oakland area TMJ/TMD dentist Dr. Kenneth Childers can help you live pain-free again. If your life is disrupted by head, neck or facial pain, we can evaluate you for temporomandibular joint disorder, and provide treatment for the underlying jaw and joint problems.
Let our team of highly skilled professionals provide treatment that brings relief from the pain. There's no need to suffer any longer.