Sleep Apnea Symptoms: Sleepless Nights, Tired Days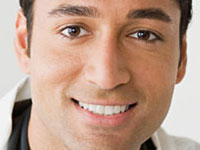 Sleep apnea symptoms are often hard to see yourself, but easy for other people to diagnose. Have you ever slept in the same room as someone who snores and skips breaths at night? Well, those are clear symptoms of sleep apnea. These pauses can last longer than 10 seconds, and it can frighten others to hear someone stop breathing. The sufferer is usually unaware of it.
Snoring is the biggest giveaway when it comes to diagnosing sleep apnea. Someone who snores doesn't necessarily have sleep apnea, but someone who has obstructive sleep apnea (OSA) will almost certainly snore. OSA means that the airways through which you breathe can become obstructed. If they're partly obstructed, you'll snore.
If the airway becomes totally obstructed, you'll momentarily stop breathing. (An apnea is defined as stopping breathing for 10 seconds or more.) Apneas are not just a sleep apnea symptom; they are the very definition of the sleep disorder.
But the effects of sleep apnea don't just happen at night. Since you're not getting the restful sleep that you need, you'll probably feel daytime fatigue and sleepiness, possibly accompanied by grouchiness or depression. This leaves you more vulnerable to additional health problems. Be sure to discuss your symptoms with your doctor or dentist.
Sleep Apnea Treatment Can Help You Sleep Better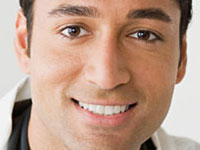 Sleep apnea is one of the most common sleep disorders. There are several types of sleep apnea, but obstructive sleep apnea (OSA) is by far the most common type of sleep apnea. In this sleep disorder, the airway sometimes is obstructed during sleep. The person tries to inhale, but is not able to get any oxygen because the breathing passages are blocked.
Sleep apnea is diagnosed when a sleeping person stops breathing for ten seconds or more. Each episode is termed an apnea, and people with sleep apnea will have multiple apneas each night. However, since sleep apneas happen when one sleeps, it's hard to self-diagnose. You may not feel rested when you wake and you may be sleepy during the day without knowing why.
Sleep doctors, sleep centers and sleep studies can be part of the process of diagnosing sleep apnea. In other cases, a spouse's report of the patient's sleeping patterns may be enough. Some people seek out a sleep specialist to learn how to sleep better, whereas others see their family dentist for sleep apnea therapy.
Patients have a range of options when it comes to sleep apnea treatments. The most popular of these is a CPAP mask that provides continuous positive air pressure all night long to make breathing easier. However, splint therapy is an attractive option for patients who would rather wear a night guard than a sleep mask. Sleep apnea surgery is a therapy of last resort for people with severe sleep apnea.
People with mild sleep apnea symptoms may be able to effectively treat the sleep disorder with some simple lifestyle changes. These include doing breathing exercises, losing weight, avoiding alcohol and cigarettes, and sleeping on one's side, in an inclined position, or with a sleep apnea pillow.